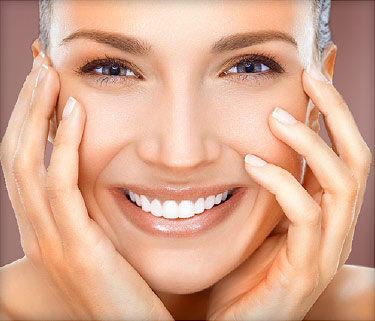 Contour correction (augmentation): replenishing the soft tissue deficit via placing implants (or "fillers") into the skin at different depths, depending on the esthetic problem.
The contour augmentation procedure is used under the following indications:
pronounced nasolabial folds;

glabellar folds;

perioral wrinkles;

periorbital wrinkles;

dystrophic scars;

correction of the lip contour and shape;

modeling (of cheeks, chin, nose tip, ear lobules, breast nipples and intimate filling)
Procedure advantages:
does not require preparation;

effect is seen immediately after injection;

intolerance effect is practically absent;

compatible with other procedures;

slight morbidity (application anesthesia is quite sufficient);

short rehabilitation period (up to 24 h);

is an alternative to surgery in some cases
After the procedure the reversible effects not requiring treatment are possible on the injection site:
erythema (reddening);

local edema;

postinjection hemorrhages;
. Types of fillers by origin:
Synthetic (permanent) preparations kept in tissues for over 5 years

Biodegradable (temporary) preparations resorbable by the tissue enzymes and produced on the basis of:

hyaluronic acid

collagen

polylactic acid

Combined (durable) preparations: an effective combination of synthetic agents with biodegradable ones.
At Med cosmo the so-called "biodegradable" preparations are in use, based on hyaluronic acid and collagen, which meet all the requirements to injectable implants:
biocompatibility;

hypoallergenicity;

natural origin;

absence of preparation migration and inflammatory complications;

effect duration: the preparations are stored in tissues from 6 to 24 months.
As a rule, the procedure is performed in two steps with a two-week interval. Subsequent correction depends on the tactics selected. The effect of a "filler" injection depends on the:
preparation qualities (concentrations, reticulation degrees, levels of proteins and endotoxins);

preparation quantities;

activity of tissue enzymes;

injection techniques and depths;

patient hygiene, skin condition, temperature regimen, etc.
Med Cosmo specialists will help you find the right bearing among the variety of preparations and methods of contour correction, and will perform the procedure quickly and without pain.
​